FULL SERVICE
MUSIC
PRODUCTION
Transform your sound. Break boundaries
Transform your musical ideas, demo's or pre-production at Toneshed, your full service music production destination. With over 15 years of expertise in recording, mixing, and mastering, we bring your sound to life. From catchy Rock melodies to bone-crushing Death-Metal riffs, our studio in Horst, Netherlands, is your creative sanctuary. Whether you're a passionate home artist, an energetic band, or a visionary record label, we're your trusted partner. 
Break boundaries, transcend limitations, and let your music soar to new heights. Explore our comprehensive services, adapt them to your specific needs and unlock the true potential of your music. Contact us now to collaborate and turn your musical dreams into reality.
Passionate sound sculpting, perfected
We bring your vision to life as we refine and enhance your sound with expertise and creativity. From capturing the essence of live performances to fine-tuning every detail, our skilled engineers will elevate your tracks to new heights. 
Whether you're a band or solo-artist, our state-of-the-art tools and meticulous attention to detail will transform your music into a masterpiece. 
Experience the magic of mixing and mastering as your music comes to life in vibrant, breathtaking detail. Our skilled audio engineers will meticulously sculpt each element, ensuring every note and nuance resonates with clarity and power. 
From enhancing the sonic balance to adding the perfect finishing touches, we'll take your tracks to the next level. Get ready to unleash a professional sound that captivates listeners and leaves a lasting impression. 
This spacious area sets the stage for electrifying performances. Impeccably tuned acoustics embrace every note, while the room breathes with energy and excitement. Feel the resonance of your instrument as it reverberates through the air, inspiring your creativity. 
Our state-of-the-art microphones capture every nuance, immortalising the raw emotion of your performance. This is where the magic happens. Experience the synergy between artist and the room, and let your music ignite the souls of those who listen.
Take a break and unwind in our lounge area, designed for your ultimate comfort. Complete with kitchen, toilet, and shower, it's your haven between recording sessions. We know studio days can be intense, so we've got you covered with a Nespresso machine and complimentary coffee to keep you fueled and focused. From recharging your creative energy to refreshing your senses, our lounge is the perfect place.
Step into our control room, the beating heart of the studio. With state-of-the-art equipment, acoustically treated walls, and cutting-edge technology, it's where the magic happens. The console glows, its faders eagerly waiting to shape your sound. Expertly designed monitors reveal every detail, immersing you in a world of sonic bliss. 
Our skilled engineers navigate the controls with precision, sculpting your music into a masterpiece. Feel the energy in the air as creativity flows, and ideas come to life. From the warm glow of analog gear to the limitless possibilities of digital processing, our control room is where your music finds its voice.
Hear what clients say. Experience the dedication of Toneshed. Exceptional service, top-notch quality, and unforgettable musical experiences. Let their stories inspire your passion for music:
"It was a pleasure to work with Erwin. His professional skills and knowhow resulted in a blasting record. I worked with several other producers and saw many different studio's from inside, but the Toneshed Studio is mostly recommended if you want the best out of your musical project"
Harold Gielen – Legion of the Damned
"Erwin did an excellent job mixing/mastering our second album "This Is Tomorrow" by Siege Of Power. We will ask him again for sure!"
Bob Bagchus – Siege of Power
"Top quality studio, top quality mixing and top guy to work with. Analytical, highly skilled and fast-acting. Highly recommended"
Patrick Mameli – Pestilence
"Erwin's contribution to our music really took us to a next level. He has the knowledge, the patience and the sounds. We will surely work with him for future albums and other projects"
Robert Woning – Dead Head
"Working with Erwin on our album has been nothing but an absolute pleasure. He is very involved in whatever project comes his way, and is very open to new ideas and concepts whilst knowing exactly what to do to lift your project to its full potential. If you want your project to be the best it can be, look no further!"
Jeroen Joosten – No Permission
 "Erwin gave our album the right punch without sounding outdated or "retro". It has become the perfect blend of old fashioned aggression and the current state of technical affairs, so I take my hat off for this guy."
Wannes Gubbels – Pentacle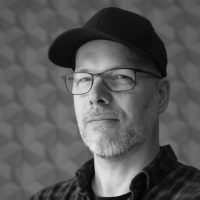 Owner, producer, mixing- and mastering engineer
From the moment he strummed his first guitar at the age of seven, a world of musical enchantment unfolded. From the thrilling 16-year run with metal band Mangled to diverse projects like Spitting Nails, The Newheads, Battersea and Hacksaw, Erwin's musical pursuits evolved.
At the age of 25, he embarked on another journey, capturing the essence of local bands within their rehearsal spaces using a Roland VS1680 portable workstation.  The year 2004 marked the birth of Toneshed, as Erwin realized his vision and painstakingly built his very own recording studio from the ground up.
This eventually resulted in collaborating with iconic names such as Legion of the Damned, Siege of Power, Pestilence, Dead Head, Pentacle and many more. He works for esteemed labels like Metal Blade, Napalm Records, Massacre, Hammerheart Records and sevaral others.
Unveil your musical vision, and Erwin will collaborate to enhance their sonic brilliance, consistently ready to go that extra mile.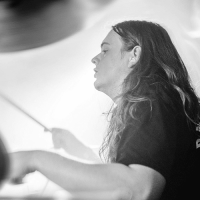 Studio assistant, editing engineer
For as long as Fons can remember, music has been his calling. Armed with homemade wooden guitars and drum kits, he'd eagerly jam along to Iron Maiden and Metallica music videos. Eventually, the drums won him over.
In 2016, Fons enrolled in the Metal Factory, a specialized music education program focusing on rock and metal. 
In late 2019, Toneshed came on his path. After filming a few drum covers together, they discovered their collaboration was a good match. 
With his curiosity for all things music, he offered his assistance when he realized Erwin could use a helping hand in the studio. Under his mentorship, he has learned the tricks of the trade and now serves as an assistant engineer, contributing to every project that comes their way.
He is also the drummer in Sisters of Suffocation and works as a drum teacher in Eindhoven and Horst. Interested in drum lessons? Find out more at www.fonsvandijk.com.